Technology that prevents diffusion by removing pollution generated at a certain position
It is a technology that prevents the discharge from entering the workspace by setting the capture and removal areas for the pollutants that generate the discharge. It considers various variables in the workspace and combines a single or two or more modules to design the most suitable for the workspace.
Process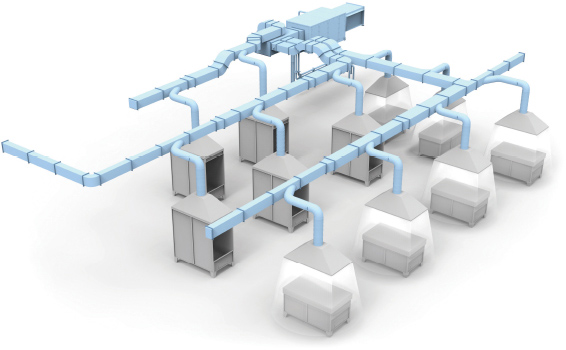 Stage 1

Generation Amount Calculation

Identify the physical and chemical characteristics of gas emissions and calculate the amount of generation

Stage 2

Airflow Determination

Design hoods and determine required airflow to set target contamination capture and removal areas

Stage 3

Identification of Character-istics and Arrangement

Identify the characteristics and workspace layout to which you want to introduce the system

Stage 4

Spatial Identification

Identify the space to install the rear blower (or air purifier)

Stage 5

Schematization after Duct Identification

Identify the path of the air transfer duct and schematization

Stage 6

DSBM Progress

Determine the duct size, sha- pe, length, number of elbows, etc. with balanced design (DSBM) for each air transport duct section

Stage 7

Determination of Pressure and Power Values

Determine the pressure value and blower motor power required for the entire system

Stage 8

Drawing Creation

Create design drawings based on the determined data
Type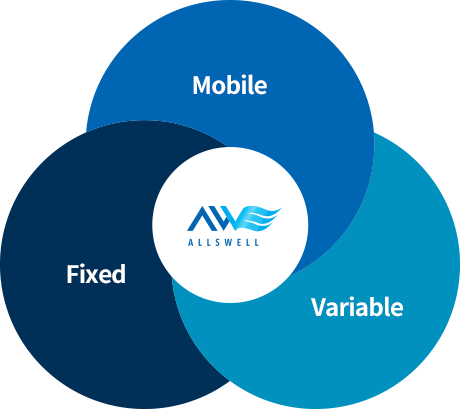 Mobile
Fans and exhausts can be moved and applied almost anywhere
ex) Small space or small amount of pollutant emissions
Fixed
Space where the location of the pollutants is fixed and the gas discharge conditions are constant
ex) robot welding, chemical reactors, raw material mixers, laboratories, etc.
Variable
When the location of the pollutants changes and the duct needs to be moved or changed
ex) manual welding, grinding, solder gas discharge, etc.
Applicable Fields
Robot Welding Process
Powder Coating
Kitchen
Process Plant
Shooting Range
Laboratory
Etc.